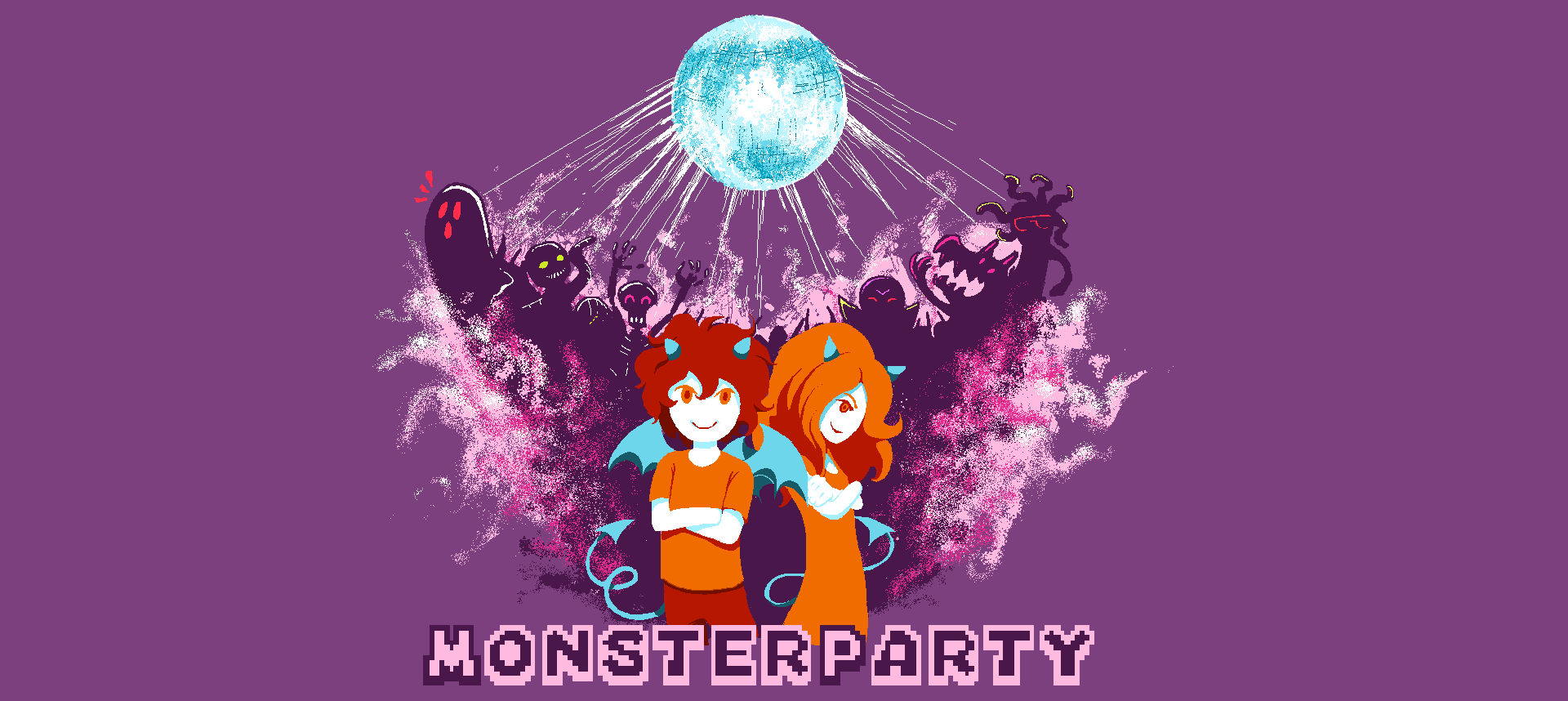 Monster Party
A downloadable game for Windows
Partying is nice and fun... unless you're a Monster and everyone just runs away at your sight! No wonder they always look so gruesome...
But it's time for things to change! Throw super-duper-exclusive parties for scary creatures and regular people. It's time for Monsters to have some fun as well!
Take care of food, drinks and music! But most of all: help the Monsters blend into the crowd! No one likes people screaming in fear at parties.
Art by @Bartleby42
Original soundtrack and SFX by 910d00m
If you enjoyed our game, consider rating it here.
INSTRUCTIONS:
Bring food and drinks to the tables, order pizza over the phone and use the grill to make hotdogs.
Play music to entertain the party.
Clean up after monsters and remind them to behave like normal people.
And watch out for other supernatural happenings!

CONTROLS:
Playable on keyboard or any controller.
Control schemes:
Keyboard

WSAD or Arrow Keys to move
Space to interact
Left Shift to highlight items
Escape to pause

Xbox controller

Left stick or D-Pad to move
A to interact
Right Bumper to highlight items
Start to pause

PS4 controller

Left stick to move
Square to interact
R1 to highlight items
R2 to pause
The game will work on any controller but I can't tell you what the controls will be on them. You can use this tool to remap the buttons of your controller to match those of an Xbox controller.
Install instructions
Download the Monster Party Final Version.zip file, unpack it and run the Monster Party.exe file.
Download
Download
Monster Party Final Version.zip
50 MB
Comments
Log in with itch.io to leave a comment.
Cool concept! Would love to see it expanded on.
Hey! Thanks for your feedback, we are preparing this game for the Indie Game Making Contest 2018, the deadline is on Friday I believe. We are working hard on implementing more Monsters and putting together more levels that are much bigger than the one in current version.
So be sure to give it a go on Friday :)